Hi Fu Face/Neck (Intensity Focused Ultrasound) (60-90 mins) POA
Hi Fu (Intensity Focused Ultrasound) is a breakthrough treatment for lifting and tightening sagging skin of the forehead, cheeks, lower face, jawline, under the chin and neck. NO NEEDLES! NO DOWNTIME! Get a lift without surgery at Escape. HIFU targeting layers only normally reached by surgery is fast becoming our most sought after treatment, with amazing results. Escape couldn't be more excited to bring you HIFU! Package: buy 5 get the 6th one FREE!
Skin Needling (collagen induction therapy) (65 mins) $299
Skin needling is also called micro-needling therapy or collagen induction therapy. It is a minimally-invasive non-surgical and no ablative procedure for facial rejuvenation that involves the use of a micro-needling device to create controlled skin injury. As each fine needle punctures the skin, it creates a channel or micro-wound. The controlled injury triggers the body to fill these micro-wounds by producing new collagen and elastin in the papillary dermis. In addition, new capillaries are formed. This neovascularisation and neocollagenesis following treatment lead to a reduction of scars and skin rejuvenation, with improved skin texture, firmness and hydration. Package: buy 5 get the 6th one FREE!
Escape Triple Action Facial (110 mins) $230
The Ultimate Environ facial incorporating AHA (cold Peel), Omnilux Light Therapy and the Ionzyme DF Machine represents the cutting edge process in enhancing the penetration of vitamins into the skin. It was the first machine to combine sonophoresis and iontophoresis effectively. The DF MACHINE will take your treatments to the next level. Package: buy 5 get the 6th one FREE!
Escape Photo Facial (65 mins) $169
OMNILUX Light Therapy is scientifically proven to be effective for the treatment of scarring, wrinkle reduction and a range of other skin concerns. The pure, optimised light boosts circulation, collagen and elastin production, accelerating healing and skin rejuvenation. Package: buy 5 get the 6th one FREE!
An express light therapy treatment for your face. This treatment includes a free relaxing foot massage during the time of the light therapy. Package: buy 5 get the 6th one FREE!
Replenishing Facial (60 min) $169
For dry skin and the first signs of ageing, plump out any fine lines, for flawless, supple skin. Stimulate your skin's production and kick start the cell regeneration process. This nourishing cleanse, tone, mask and delicate eye serum contain Vitamin A and E which boost collagen production and decrease wrinkle depth for lasting results. Package: buy 5 get the 6th one FREE!
Rejuvenating Hydration Facial (70 mins) $179
Highly concentrated hyaluronic acid rejuvenates dehydrated skin in this pampering, smoothing care ritual. Following a cleanse, tone and liquid exfoliation that breaks down build up on weary skin, a hydrating gel masque floods the skin with moisture while you enjoy a relaxing scalp massage. Finish with pore-refining ice ball massage and concentrated hyaluronic capsule that seals moisture deep within your skin, rendering a toned and smoothedcomplexion. Package: buy 5 get the 6th one FREE!
Dermosthetique Eyelift Treatment (30 min) $70
Indulge with our exclusive Gel Liftant Eye Patches that will soothe, calm and hydrate the entire eye area for instantly softer lines and rejuvenated eye appearance. Your eyes will be treated with key ingredients that will deliver nutrients to the eyes and a luxury energy point massage to reduce puffiness, dark circles and soften the appearance of fine lines and wrinkles. Package: buy 5 get the 6th one FREE!
Radio-frequency skin tightening (65 mins) from $200
Radio-frequency skin tightening is an aesthetic technique that uses radio frequency (RF) energy to heat tissue and stimulate subdermal collagen production in order to reduce the appearance of fine lines and loose skin. By manipulating skin cooling during treatment, RF can also be used for heating and reduction of fat. Package: buy 5 get the 6th one FREE!
IPL Skin Rejuvenation (60-90 mins) $230 POA
One of the most effective ways to improve skin texture, fade pigmentation and minimise diffuse background redness is with IPL skin rejuvenation, sometimes called photo rejuvenation. IPL Skin Rejuvenation is safe, gradual process and this allows patients to return to work and their regular activities without of risk "downtime". Patch test is required. Package: buy 5 get the 6th one FREE!
ENVIRON Advanced Treatments
Escape Medi-Facial (60 mins) $149
The ENVIRON products used in this facial are rich in Vitamins A, C and E, restoring the skin's natural defense system and promoting healing. The deep cleanse with AHA exfoliation is perfect for congested, acetic skins. Great for non-Environ users! Package: buy 5 get the 6th one FREE!
Escape Dramatic Results Facial (65 mins) $169
Specially designed for thickened, dull and problematic skin, the AHA's, Vitamin A and Anti-oxidants in this facial will live the skin looking noticeably more healthy and vibrant. Includes a peel choose according to the skin needs. Package: buy 5 get the 6th one FREE!
Escape Environ Ionzyme Facial (70 mins) $179
This signature Environ Facial incorporates the use of sonopheresis (sound waves) and Iontophoresis to infuse the active serums deep into the epidermal layers of the skin. This stimulates natural healing and rebuilding of collagen and elastin fibers, resulting in smooth and deeply nourished skin. Package: buy 5 get the 6th one FREE!
Environ Cold Peels (30 mins) $109
The Environ Cool Peel is described as a new, modern facial peel. Instead of the aggressive acid peels of old, which can strip away vital layers of the fragile epidermis, this uses a lower concentration of lactic acid over light, repetitive treatments. The aim is a more gentle but effective way to achieve healthier skin, with less redness and downtime too – bonus. The 1-hour Cool Peel Treatment is recommended as a course of six. Package: buy 5 get the 6th one FREE!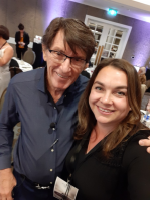 Environ is a globally recognised Professional Skin Care Brand that is well loved by users around the world for it principles of being built on science, beauty and care.
To look deeper into this, Environ believe that skin has a life, and that vitamin A is the oxygen that skin needs to be beautiful which is scientifically proven to be true. For this reason Environ actively pursue scientific skin care to develop best-in-class products that are backed by scientific research that work with the skin.
"We are always running short of vitamin A in our skin because it is destroyed by light. In ideal circumstances we should use topical vitamin A as long as we want lovely healthy skin."
– Dr Des Fernandes